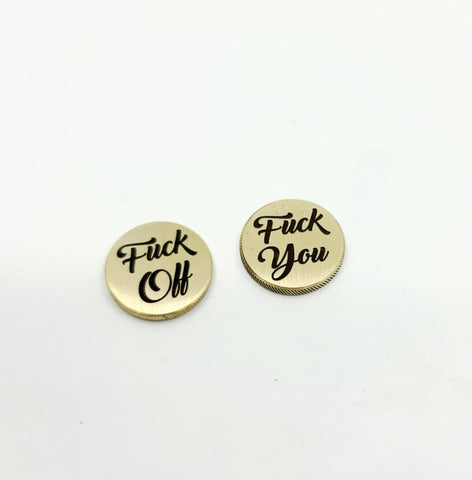 F YOU / F OFF brass coin
Pictured is two coins so you can see the front and the back, you will receive one coin double sided. 
Front side F YOU 
Rear side F OFF 
High quality 17mm brass coin by 2mm thick, laser engraved and given a patina.  Perfect for pocket carry or like me I toss it in my wallet for that perfect time for a coin flip. 
---
We Also Recommend